Find Out Your COVID-19 Risk
Concerned about whether you have COVID-19? We can help you take the first step.
Use our free screening tool below to assess your risk and receive the most appropriate care recommendations based on your symptoms.
Start your COVID-19 screening now
About Rocky Mountain Pediatric Hematology/Oncology
Creating hope for each and every patient
Children, teens and young adults inspire us.
And that's why we feel privileged to care for them. At Rocky Mountain Pediatric Hematology Oncology in Denver, we provide comprehensive, state-of-the-art pediatric care to special individuals with childhood cancer and blood disorders. Our complete team of specialists includes skilled pediatric oncologists, board-certified nurses and an experienced support staff. We provide hope and healing for children to beat cancer so they can grow, learn and lead productive lives.
Your complete network for childhood cancer care
Your child and family can trust our medical expertise and take comfort in our commitment to easing your fears and your child's pain. We provide supportive, family-centered care for kids with cancer and blood disorders to help manage acute pain, side effects of treatment and stress. We also offer nutrition and health maintenance guidance in support of our ultimate goals of lifelong health and childhood cancer survivorship.
Whether you are dealing with childhood cancer or blood disorders, we work closely with your child's primary care physician and other healthcare providers. Through collaboration with Rocky Mountain Hospital for Children at Presbyterian/St. Luke's Medical Center, we provide an extensive team of pediatric specialists from diagnosis throughout treatment to help ensure your child has the best, most comprehensive care available.
Additionally, as members of the Children's Oncology Group, we are able to offer an extra level of care and access to an even broader network of specialists for kids with cancer. We employ the latest treatment options and technologies, while continually working to advance the fight against childhood cancers.
A pediatric care team dedicated to you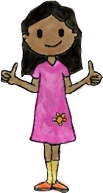 Our dedicated and experienced physicians and staff are here to support your child, you and your family and friends every step of the way. We provide advice for coping with a childhood blood disorder or cancer diagnosis. We understand the physical and emotional stresses that can accompany this diagnosis, and have worked to carefully develop a treatment process that includes steps and information to ease your fears and pain. Our services include patient and family support, nutritional planning, stress management, assistance with chemotherapy effects, childhood cancer survivorship guidance, ongoing health check-ups and more.
Mon - Fri: 8:00am - 4:30pm
See our story of saving a child's life